We Support Trace Johannesen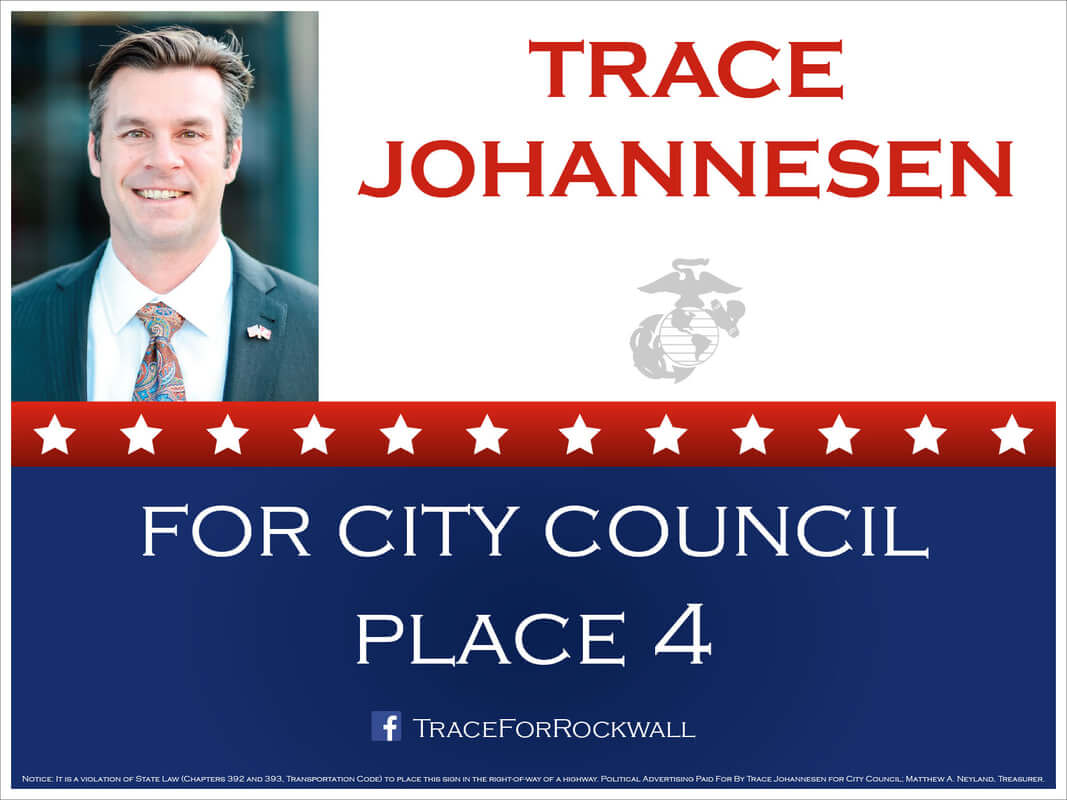 Rockwall Firefighters proudly support Trace Johannesen for Rockwall City Council Place 4!
Why We Support Trace
Continued Service
Who is Trace Johannesen?
I am a proud Texan, Texas Aggie and US Marine veteran. My wife Amy and I live in Stone Creek with three kids and one large Great Dane. Amy just sold her Rockwall County-based business after nearly 17 years and is enjoying being a mom. I work for the best firm in the world, Slalom. We are a purpose-driven business strategy and technology consulting firm who exists to help people (ours and our clients') reach for and realize their vision so they can love their work and their life.
How Trace plans to help Rockwall?
My focus is on 3 main areas:
Safety - I support our first responders who keep us safe. I intend to maintain the current level of safety we enjoy as we grow responsibly.
Streets - I intend to help our city continue its current plan to improve our ailing streets and repair dated infrastructure.
Taxes - I am fundamentally opposed to tax-and-spend. Let's grow responsibly and maintain the quality of city services we currently enjoy, while keeping our taxes low.
Trace's Website