Rss feed
Rockwall Professional Firefighters, Local 5057 Announces Local Government Endorsement
Tuesday, 13 April 2021
International Association of Fire Fighters Endorsements
Thursday, 28 January 2021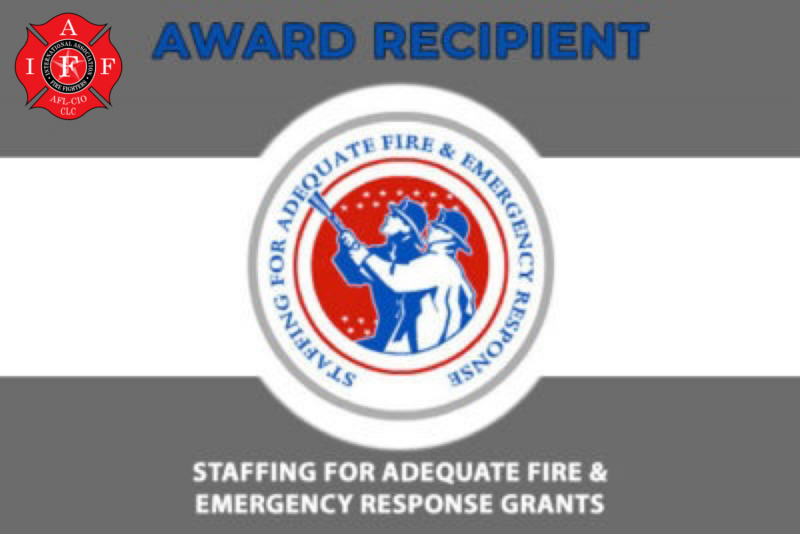 Rockwall City Council Accepts SAFER Grant
Monday, 05 October 2020
Tonight at the Rockwall City Council Meeting, the council members approved to accept the SAFER Grant (FEMA) awarded to Rockwall. By accepting this grant, they have agreed to fund the City's portion and prepare to hire an additional 12 full time firefighters. Rockwall City Council has shown they are committed to our city's public safety. Rockwall Firefighters Local 5057 is proud to be a part of a citizen safety first community. We look forward to the future hiring of these firefighter...
Rockwall Firefighters Support National Breast Cancer Awareness Month
Friday, 18 September 2020
The Rockwall Fire Department through Rockwall Professional Firefighters Association is proud to announce our support for National Breast Cancer Awareness Month. Your Rockwall Firefighters will be wearing these shirts while on-duty, during the month of October. ALL profits will be given to a Rockwall citizen recently diagnosed with breast cancer. Please stay tuned for more information of locations to purchase. For more information and how to buy shirts contact: Brad Vallance, Vice President...
Remembering Constable Tom Egan
Monday, 31 August 2020
The Rockwall Professional Firefighters Association, Local 5057 joins the Rockwall community in honoring the memory and legacy of Rockwall County Constable Tom Egan, who passed away on August 24th. Rockwall Mayor Jim Pruitt reads a proclamation by the council proclaiming Aug. 17, 2020 as Tom Egan Appreciation Day in the city of Rockwall. Egan is pictured right. Constable Egan was dedicated to public service, from serving as a police officer with the Rockwall Police Department to serving as...
The RPFA members mourn the loss of Jeff Honea
Thursday, 27 August 2020
The RPFA members mourn the loss of Jeff Honea. Jeff was a former member of the Rockwall Volunteer Fire Department, he is also the brother of current RPFA member Adam Honea. Please keep the Honea family in your thoughts and prayers during this time of loss.