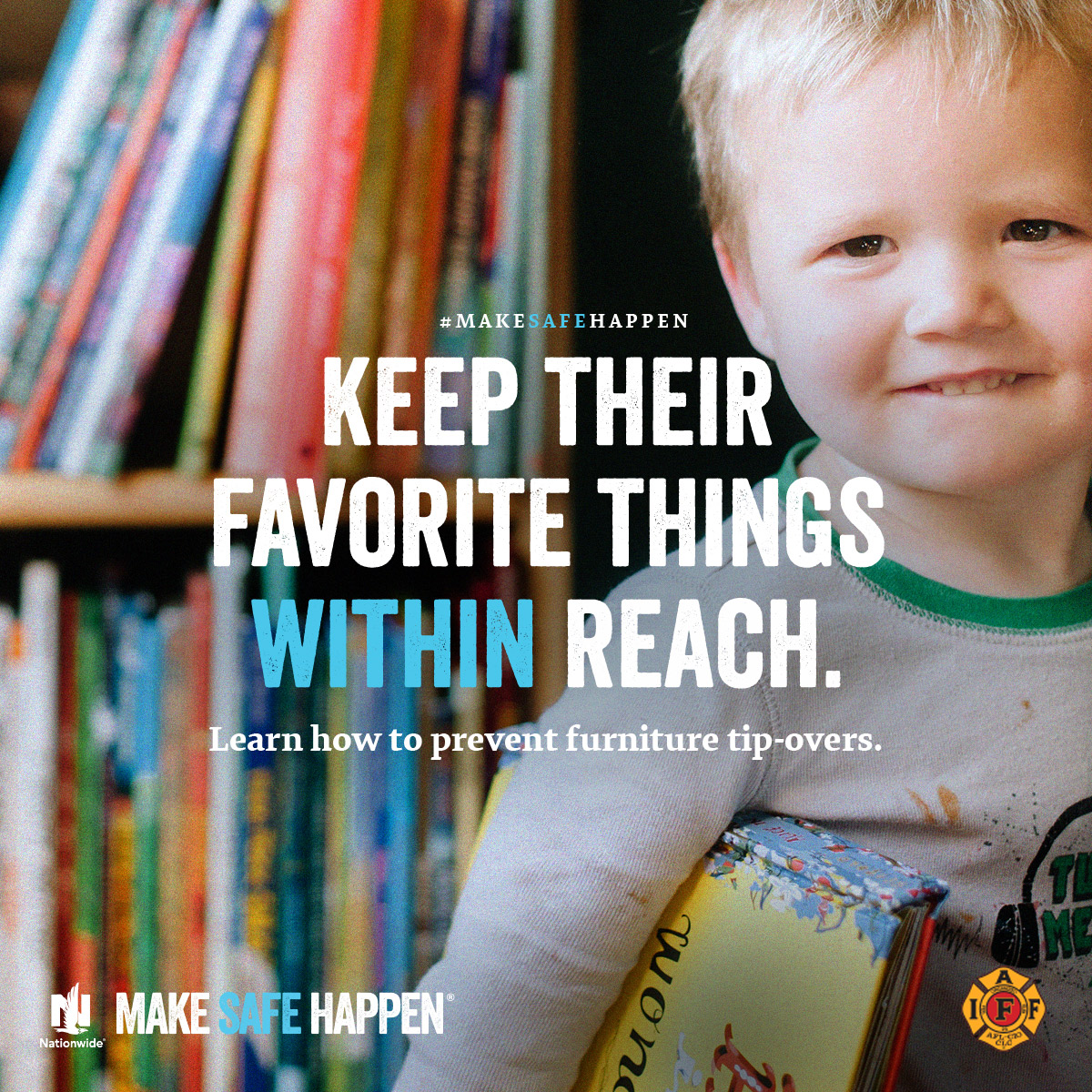 The IAFF and Nationwide Insurance have teamed up on a new safety campaign as part of Nationwide's "Make Safe Happen" child safety initiative to educate and raise awareness of preventable childhood injuries and death.
For kids, furniture is like a mountain range waiting to be scaled. Dressers, televisions and even appliances can tip over and hurt a little climber.
This co-branded Furniture and TV Tip-Over campaign offers safety tips and other resources – including a public service announcement – to use to help educate the public about why it's important to make sure furniture is secure.